Is there such a thing as too many overalls?
In the last year I've made two Tilly & The Button's Cleo dresses, a pair of Sew House Seven Burnside Bibs, a self drafted pinafore dress using the Sewaholic Hollyburn Skirt.  When I saw the Pippi Pinafore by the wonderful Jennifer Lauren Handmade I knew I had to have it.   I really loved the shaping of the skirt and the fact there were options for cup sizes.  I've pattern tested for Jennifer before and I know she makes amazing patterns.
Pattern Description:
The Pippi Pinafore is a overall dress with an A-line skirt and fitted bib.  It is available as a pdf with the option to print at home or on A0 size sheets.  There are two big lined pockets and the bib is lined.  The best bit about most of Jennifer's patterns are that she offers different cup sizes and you can choose either an A, B,C or D.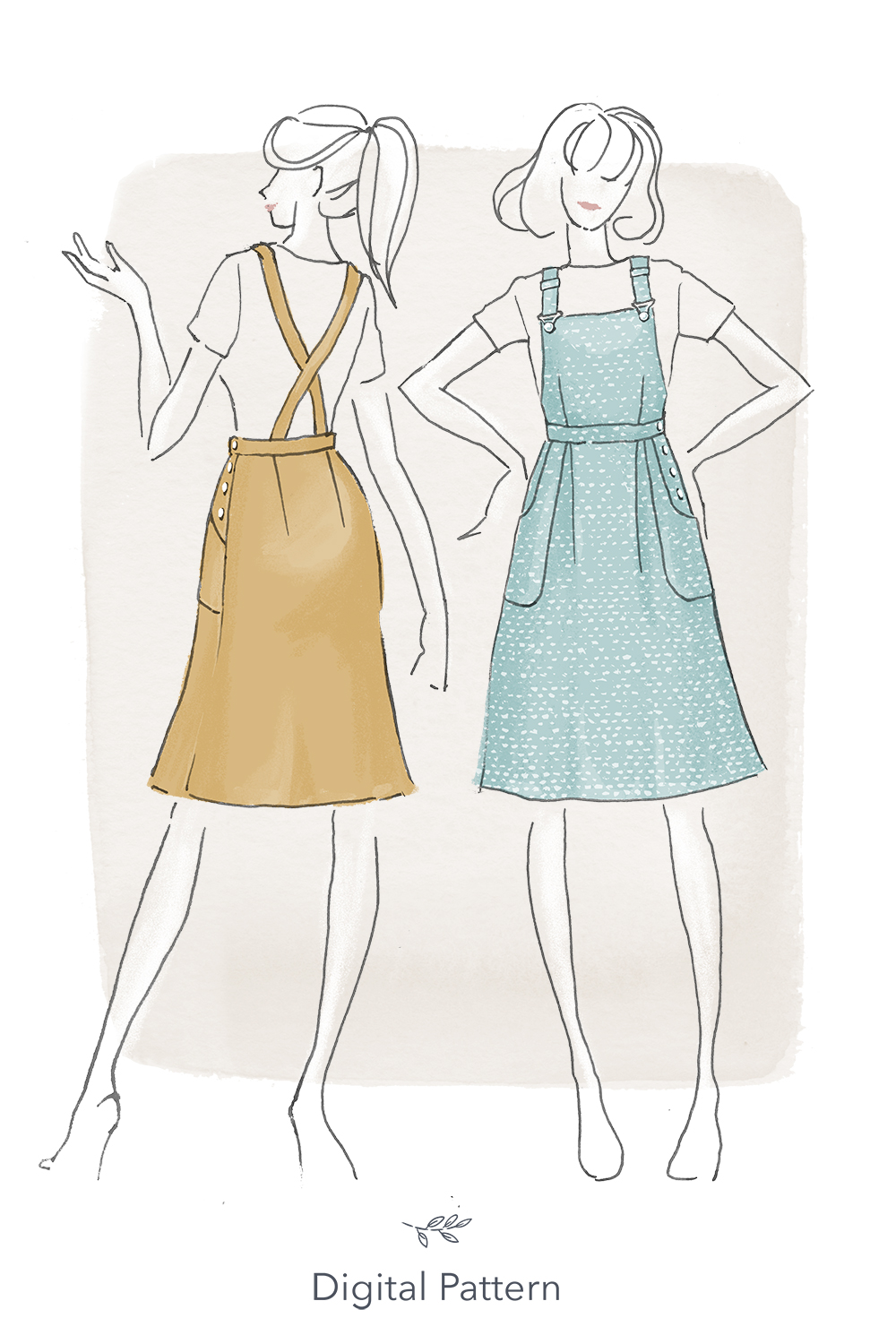 I bought the pattern on release day and had it printed using Officeworks online printing service.   I live in a regional area in Australia and I'm not that patient to wait for a pattern to arrive in the post so I buy my indie patterns as pdf.  To save time in taping patterns together I use my local Officeworks to print patterns on AO.  Despite having the pattern it took me a while to work out what fabric I wanted to make it out of.
Fabric Used: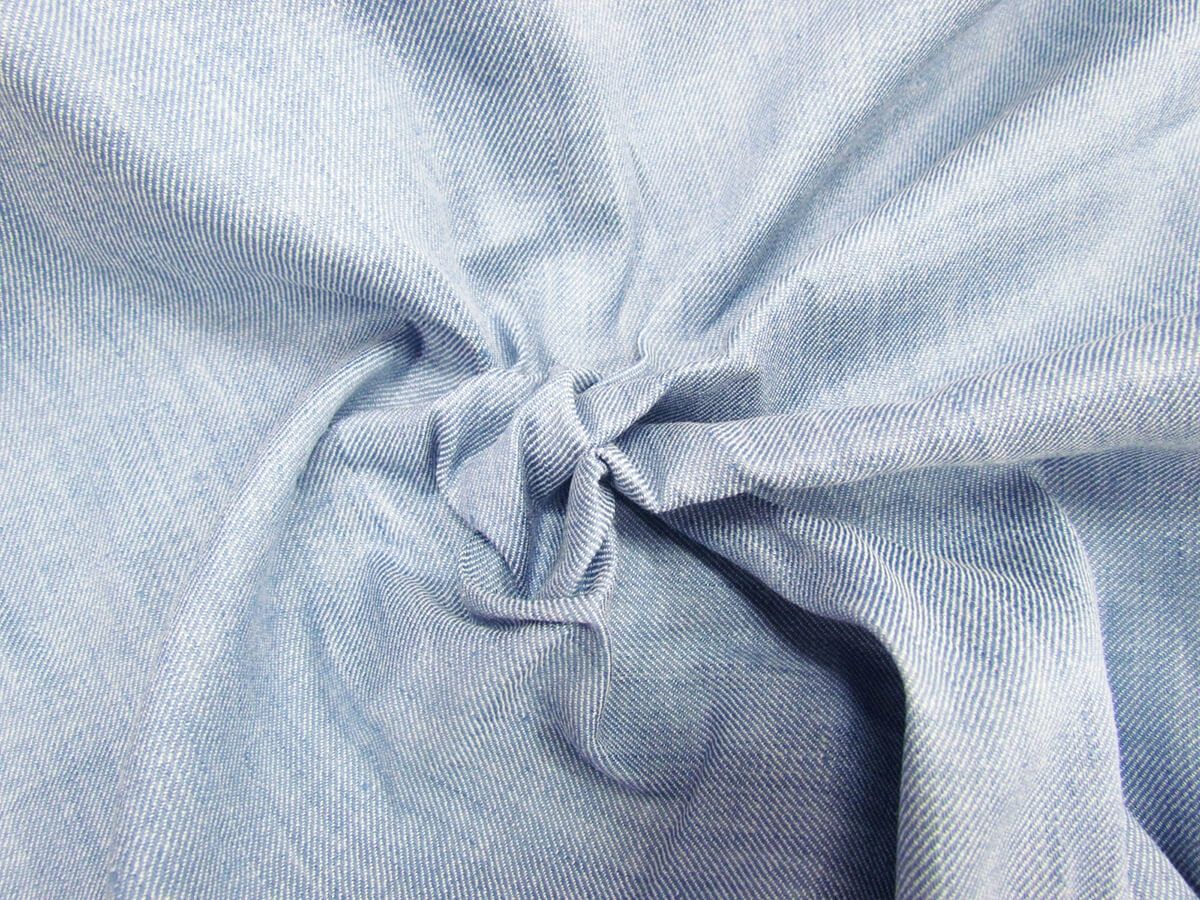 I found a beautiful light blue denim/linen blend from The Remnant Warehouse.  This fabric is leftover stock from Australian designers Bec + Bridge.  I like that I can do my bit for the environment but using leftover stock (the amazing girls at the Love to Sew Podcast have a few episodes about sustainable sewing check them out here).
In real life the fabric has a beautiful colour and the linen makes it quite soft and easy to work with.
I lined the inside of bib with Art Gallery Voile leftover from a previous project.  I had enough leftover to line the bib and pockets and make some bias binding for the hem.
Pattern Sizing:
The pattern is available in size 6 – 24 with A, B, C, D cup sizes.  I did a size 22 D for the bib and a 22 waistband and graded out to a size 24 with an extra inch for the skirt.
I ran the gauntlet and made it up without making a muslin.
Did it look like the photo/drawing on the pattern envelope once you were done sewing with it?
It was pretty spot on.  I have a different body type to Jennifer and the drawings so I wasn't expecting to be exact.  The final version exceeded my expectations.
Were the instructions easy to follow?
The instructions were really clear to follow.  I had never done a button closure but I had it inserted without any issues.
I made a user error and put the straps on the back to front so I had to unpick the waistband and reattach them so that the angle was facing the right way.
What did you particularly like or dislike about the pattern?
I really love the shape of the design, it feels a lot more grown up than other overall dresses around.  I like that you could dress it up or down depending on what you pair with it.
The darts and pleats make the skirt really flattering on a curvy figure.
What made this even easier was that I didn't have to grade or tweak the pattern too much to be able to sew it – gotta love those wide size ranges.
Pattern alterations or any design changes you made:
To fit the back properly I added two small darts at the back to take into account my sway back. I also added a little the length and used a bias binding to hem it so I could extend the length.
Next time round I may consider taking some length out of the bib to accommodate my short waist.
Would you sew it again? Would you recommend it to others?
Absolutely I may have even found this cute embroidered cord from Spotlight to make a second one.
Conclusion:
A grown up overall dress perfect for my inner 90's child.